REDEFINING SKIN CARE
For the first time, customization provides real solutions for your skin's needs, offering a true alternative to traditional, mass-produced skin care.
Your Skin. Your Solution.
The key to optimal skin care is to understand the unique needs of your skin. Since each person's skin tells its own story, we believe that skin care solutions should be tailored to your own unique, personal needs.
YOUR SOLUTION
Your Blend & Boost product is freshly prepared by combining a cream base with active cosmetic boosters specially selected for you.
With over 80 possible combinations, each Blend & Boost solution addresses multiple concerns in one multi-functional solution.
Blend & Boost can address a variety of specific skin concerns such as: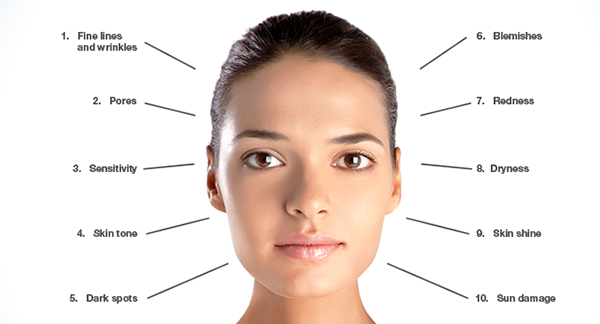 Your Blend & Boost product will:
Deliver active cosmetic boosters and a unique texture perfectly adapted to your skin's needs;
Complement in-office procedures;
Address your skin concerns and deliver a visible improvement;
Meet your skin's needs today and over time;
Take the guesswork out of skin care;
Reduce the number of steps in your skin care routine.
CASE STUDIES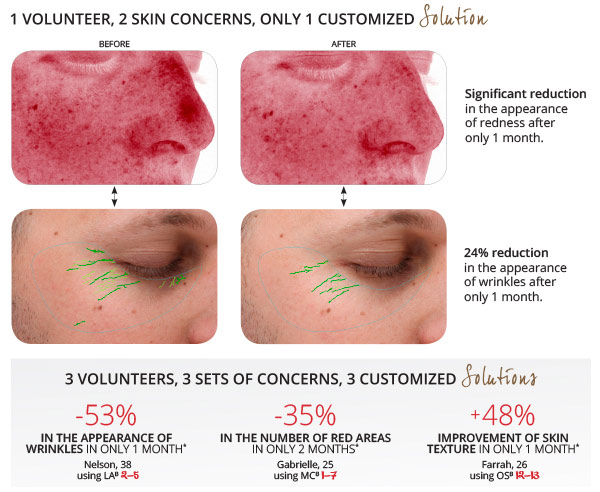 DISCLAIMER: Individual results may vary. Data on file at MEDISCA®. Measurements were conducted internally using a VISIA® skin imaging system. Light green lines represent fine lines and dark green lines represent pronounced wrinkles. | Untouched photos. | Results presented above were obtained from various volunteers using different Blend & Boost® combinations. | VISIA® is a registered trademark of Canfield Scientific Inc.